We had our Sports Day for 2015 to 2016. We ran,long jumped, raced (50m) and(200m), and threw javelin and shot put. So we needed to throw really far or run very fast to win. Then someone needed to measure how it was long or who was first,second,or third. The team with better scores had more points to win. I learned the meaning of javelin and shot put because I never did that sport in my own country.
This was my first sports day in life. ​I really liked the sports day because it was like a competition. There was about 4 teams - Somerset,Raffles,Orchard and Newton.The team with more points was the team that won the sports day.
Powered by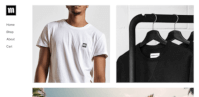 Create your own unique website with customizable templates.