On Monday we started to have swimming class in school. We learned about energy in different ways. In Math we moved onto another topic - converting fractions into decimals and percentages.

In UOI we had to find a news article about energy and write a summary about it.The first article that I chose was about recycling. I found it hard to explain the link to energy because it was not really about it. I made my search clearer by using a new website for energy.

I think energy is important in the real world because we need energy for everyday life. For example, light, thermal and chemical.

I felt happy that I learn many different kind of energy in class. I am wondering what is tidal energy.
Powered by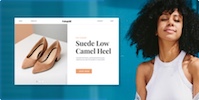 Create your own unique website with customizable templates.